Dog Games
Do you like both dogs and playing video games? Then it's a good idea to play dog games!

Here are some free 1-hour trials from Big Fish Games - they don't have spyware, viruses or adware.

First, some games for PC:

Doggie Dash - let's see you can take care of your canine and feline friends: clean them, pamper them and accesorize them, so that their ownears will be pleased and your business will grow.

Finding Doggy - poor Doggy got lost, you have to help him find the way back to the farm!

Sherlock Holmes and the Hound of the Baskervilles - this is a classic mystery. You can help Sherlock solve it!

Nancy Drew: Ghost Dogs of Moon Lake - this one must be very scary, as the aforementioned dogs are ghosts!

Wonder Pets Save the Puppy - poor Puppy has to get out of the house quickly because of "number 1"... Wonder Pets come to his rescue and then they all play together in the backyard!

Dr. Daisy Pet Vet - now that's better, you can help Dr. Daisy finish her residency and evolve from the local veterinary clinic to a sea park all the way to a big city zoo!

Pet Show Craze - you have tu turn the kittens and doggies of Petsville into Best in Show contenders!

If you have a Mac, here are some dog games for Mac: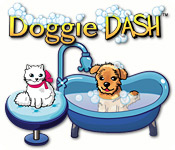 Paradise Pet Salon - Your pet spa is competing against the evil Pet Corp. You need to be fast and to plan ahead.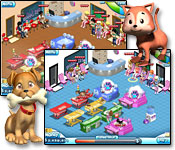 Pet Shop Hop - Running a pet store isn`t all cuddly kittens and doggies. You have to transform a modest pet shop into an exclusive boutique.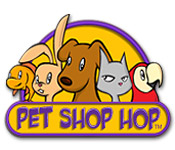 Pet Pals Animal Doctor introduces you to life as a veterinarian: you'll diagnose and treat 35 medical cases.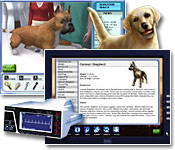 Or you can play online: